Dr. Alexander J. Severinsky
(What business associates say)
Alex was born and raised in the Soviet Union. He earned a degree in electrical engineering from Kharkov College of Radioelectronics in Kharkov, Ukraine, in 1967, and his Ph.D. in electrical engineering from the Institute for Precision Measurements in Radioelectronics and Physics in Moscow in 1975.
He entered the United States with his family as refugees in 1978 and is now an American citizen.
While waiting in long lines for gas in 1979, Alex figured there must be a way to make cars more fuel efficient. He began developing ideas for a hybrid vehicle but did not pursue them right away. He first spent several years working on high-voltage semiconductors and uninterruptible power supplies for computer systems.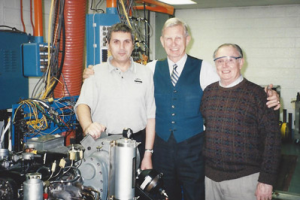 Alex's Hybrid Inventions
In 1991, Alex turned his full attention to creating the most efficient and cost effective hybrid electric vehicle system possible.
One year later, he formally established Paice and shared his vision: a hybrid electric vehicle that combined a traditional engine with one or more electric motors, all managed by a sophisticated control system.
Paice was awarded its first hybrid vehicle patent in 1994. Today, the company has 34 U.S. and foreign patents related to hybrid vehicle technology, including three of the four most important hybrid patents.
Read more about the history of Paice on the website  https://www.paicehybrid.com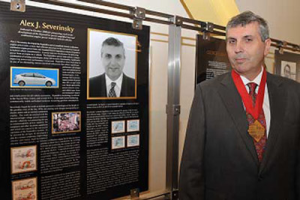 Widespread Recognition for Hybrid Innovation
Alex's inventions have been widely recognized. He was awarded the prestigious Thomas A. Edison Patent Award from the American Society of Mechanical Engineers in 2009. The award recognizes the creativity of Paice's hybrid vehicle inventions as having the potential of significantly enhancing an aspect of mechanical engineering. It is one of the highest honors an engineer can receive.
In addition, Alex was inducted into the University of Maryland A. James Clark School of Engineering's Innovation Hall of Fame in 2008 for his "pioneering work" in developing hybrid vehicle technology. Alex has been a visiting professor in the Clark School of Engineering for many years and formed Paice with the support of the Maryland Technology Enterprise Institute (Mtech), a venture incubator for early-stage companies.
Other Business Interests
After stepping down as Paice Chairman and CEO in 2006, Alex remained Chairman Emeritus of Paice actively involved at the board level. As an advisor, he continues to provide strategic direction and share his technical expertise with the company.
Alex also has started another business venture: Fuelcor. The company focuses on using carbon emissions to create synthetic fuels.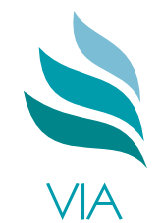 VIA Sustainable Technologies Pte Ltd, Republic of Singapore
 … re-inventing our relationship with the planet …
Our Team Profiles
Dr Alex Severinsky
Strategic Energy Adviser (Fuelcor – Inventor & Head of Technology)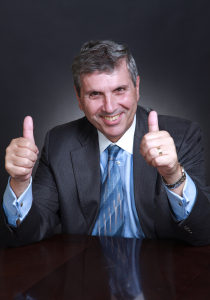 Dr. Severinsky is a professional inventor of systems requiring multidisciplinary knowledge, starting with his doctoral thesis and continuing throughout his carrier, resulting in such inventions as hybrid- electric powertrains for automobiles and synthetic fuel production. Dr. Severinsky has over two dozen U.S. Patents and numerous foreign patents, including patent licensed to Toyota, Ford, and IBM.
Dr. Severinsky earned a MSEE degree (cum laude) from Radioelectronics Institute in Kharkov, Ukraine in 1967. His engineering interest and education was broad, including not only radioelectronics but also electric motors, chemistry, mechanisms, material science, computers, and bioelectronics. In 1975 he received Ph. D. in electronics at the Institute of Precision Measurements in Moscow. His thesis was "Precision Measurement of Peak Power of Nanosecond Pulses in Millimeter Waverange with Pyroelectric Detectors." From 1976-1977, he lectured at Kharkov Engineering Society on the methodology for the inventive process.
In 1978, Dr. Severinsky emigrated from the former USSR and came as a refugee to the United States. His past work in the USA was at Gearhard Owens (downhole oil well logging), IPM (distributed computer systems for energy supply in large data centers), Unitron (military grade power converters for airfields) and then in a number of companies he co-founded – M-Power (UPS for PCs), VITEQ (UPS for computer networks), Paice companies, and Fuelcor.
During the 1979 oil shortages, he became interested in energy issues, including hybrid-electric power trains. He set out to develop experience in all new technologies necessary to create the highest performance to cost invention for hybrid electric vehicles. From 1980 to 1998, he worked in numerous companies in the United States developing electronic power converters in power range from 100 W to over 100 kW in applications ranging from Uninterruptible Power Supplies for PCs and large computer centers, to military frequency converters, and downhole applications for oil exploration. In parallel, he developed expertise in control of lead-acid batteries in stand-by applications increasing operating life over 50%. He also developed and directed development of computer control systems for power converters, both real time and monitoring.
In 1992, Dr. Severinsky started Paice Companies (now Paice LLC) where he is currently serving as Chairman Emeritus. Dr. Severinsky is the named inventor of numerous patents worldwide on innovations that increase the performance-to-cost value of hybrid electric vehicle systems. In 2004, Paice filed a patent infringement lawsuit alleging that Toyota's Hybrid Synergy Drive infringed on Dr. Severinsky's patents. Paice successfully sued Toyota, winning at trial and receiving a court ordered compulsory license.
In early 2005, Dr. Severinsky became interested in methods of making gasoline and other fuels. His work resulted in a new invention for making synthetic fuel by recycling carbon dioxide and water using electrical energy generated by nuclear power plants. His invention, a highly economical and profitable process, turns out to also provide a method for reining in global heating, a problem much more severe than the shortage of affordable transportation fuels. Later that year, he co-founded Fuelcor LLC to commercialize his new synthetic fuel production invention.
He is a Senior Member of the Institute of Electrical and Electronic Engineers, a Member of the New York Academy of Science and Washington Academy of Science, and a Member of the Society of Automotive Engineers and Mechanical Engineers. He was a registered Professional Engineer in Texas and Maryland.
canada.com
WHERE PERSPECTIVES CONNECT
Serious about growing organic
In response to climate change concerns, one new Ottawa Valley farmer has taken some different steps to produce crops he can be proud of, writes Laura Robin. Laura Robin
Laura Robin.
Ottawa Citizen
Thursday, August 01, 2013
In a few weeks, you may spot a new vendor at Ottawa Farmers' Market. But you won't see his produce – just his boxes.Alex Severinsky, 69, is doing things differently. The inventor from Ukraine thinks he may be the first in the Ottawa area to grow and sell 100-per-cent certified organic berries: red, yellow and black raspberries, blueberries, blackberries, strawberries, gooseberries, blackcurrants and even elderberries.
But going organic is not all he is doing differently. He won't sell his berries in open baskets.
"If berries are exposed to sun and warm air, within four hours they lose 70 per cent of their value – there will be no vitamins left and they will become mushy," says Severinsky, who operates two companies in Washington, D.C., in the winter, but who bought a farm near Shawville, Que., two years ago.
Instead, he sells his berries in special boxes he designed with ventilation in the bottom or sides, but closed tops to keep the light out. The attractive cardboard boxes – some of which have a Chagall print on the top – are also shallow, so that they hold just a single layer of raspberries or strawberries.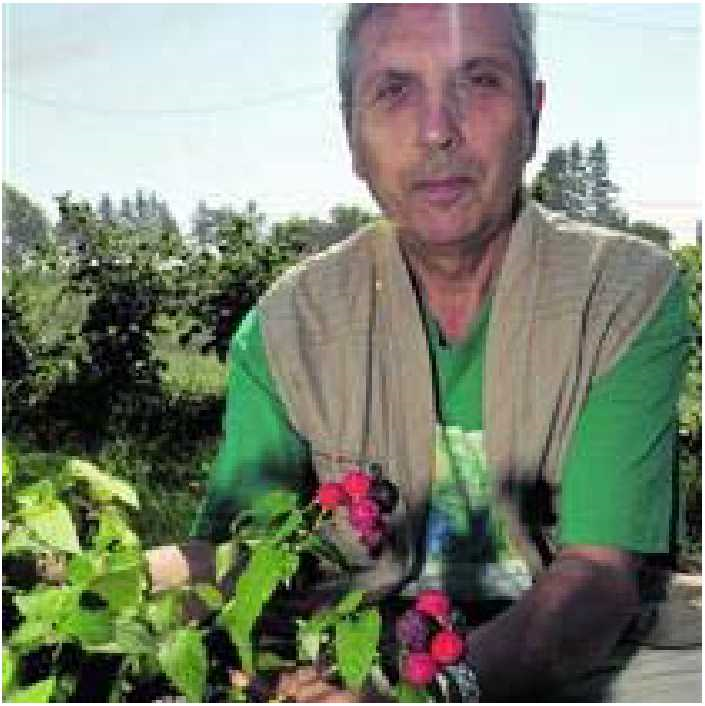 CREDIT: Photos By Pat Mcgrath, Ottawa Citizen
Alex Severinsky, shown here with his farm's black raspberries, is just starting to sell his organic berries in the Ottawa area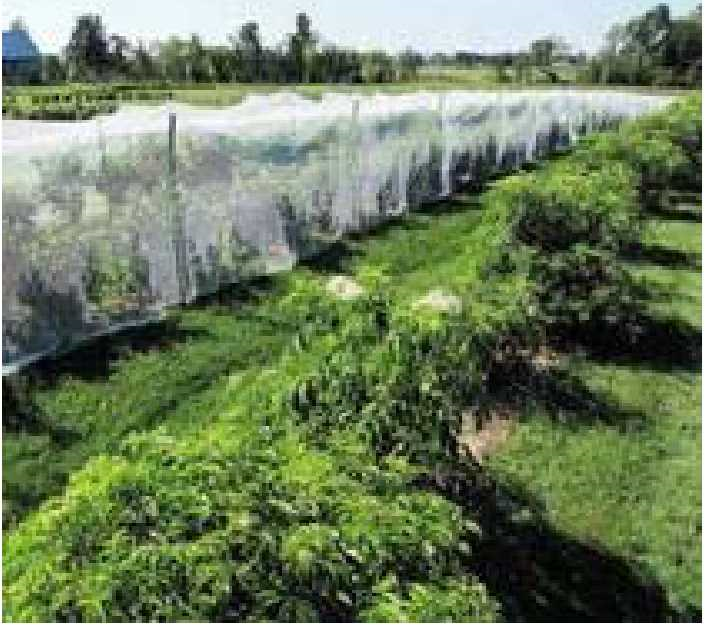 CREDIT: Pat Mcgrath, The Ottawa Citizen
Alex Severinsky may be the first in the area to grow certified organic berries. His son will start selling his yellow, black and red black raspberries at Ottawa Farmers' Market in the next few weeks.
"If berries aren't in a single layer, they crush each other," says Severinsky, who calls his farm Ste-Valentine, after his wife Valentina. Each of his boxes of berries, which will be kept chilled, is also labeled with the date the berries were picked.
"No one else can put on a date, because if you saw the date on most of them, you'd never buy them," says Severinsky. "Can you imagine what the date would be on berries from California?" Severinsky is serious about his Ottawa Valley farm, which he found after two years of searching.
With a Ph.D. in electrical engineering, Severinsky became an inventor after he and his wife, a medical doctor, moved from the former Soviet Union to the U.S. He went on to establish two companies, one involved in manufacturing hybrid cars and another that makes fuel from recycled carbon dioxide and nuclear energy.
But Severinsky says he became disillusioned after helping develop hybrid cars (one of which he drives.) "With a reduction in fuel consumption, people just started building more cars – so energy conservation doesn't work that way."
At the same time, he was becoming more concerned about climate change.
STE-VALENTINE FARM
What: Certified organic berries, mainly raspberries and blueberries Where grown: Near Shawville, Que.
Where sold: Through Bryson Farms' home delivery, through Marche de Solidarite Regionale de I'Outaouais co-op, at the Glebe Metro and Ottawa
Farmers' Market When: Berries are expected to arrive at the Metro and Ottawa Farmers' Market in the next few weeks and be available until frost How much: Likely from $4 to $6 for a 0.6 pint box Online info: Ste-Valentine.ca
 "I saw Al Gore's movie and talked to some leading scientists. Several of them had moved to farms. My wife and I discussed it and decided that because of what is waiting for us, in terms of climate change, the best solution is the small family farm."
He also decided that the very best place in North America to have a small, self- sufficient farm is on the north side of the Ottawa River, between Gatineau and Shawville. "It has the right combination of temperature and moisture," says Severinsky. "I consulted an agronomist who used NASA data. There's a big difference in terms of temperature between Washington, D.C., and Ottawa. Northern New York has no soil, just stone. Central Canada is too far inside the continent and susceptible to drought. The Maritimes are mostly too rocky. The area between Gatineau and Shawville is close to the river, on the north side where the soil is good, but not too close."
And now Severinsky is developing the farm for himself and his wife, but also for his son and his family, who live in Montreal but visit regularly to work on the farm. It will likely be his son, James Turner, who will sell the berries at the Ottawa Farmers' Market.
Severinsky says he expects his granddaughters will live on the farm one day and maybe relatives from other parts of the world. 'You never know when people are going to need to come because of climate change."
He has planted one hectare with berries, which he says is an optimal crop to grow in terms of the ratio of water needed to expected profits, but has installed enough capacity to irrigate twice as large an area. Water comes from a well on the property.
Instead of insecticides, he grows a border of wildflowers that attracts insects that attack the bigger bugs that might prey on the berries. Instead of fertilizers, he grows his own organic rye and vetch to use as mulch on the crops.
He has also planted a large orchard of fruit trees, even peaches ("that's because of climate change," he says), plans to have hives to produce organic honey, has grown wheat and sunflowers, and has a big vegetable garden.
"It isn't easy to do without chemicals – nothing is simple," Severinsky admits. "Everything must be in balance in nature. But if it is not organic, it doesn't exist for us. We just pass it by."
© Ottawa Citizen 2013